Qaasim Middleton may have been voted off American Idol last night but he knows that doesn't have to mean the end of the road for his music career.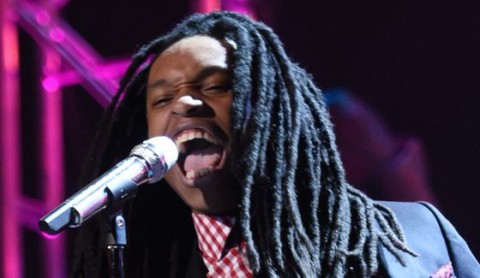 Speaking with FOX Audio Central last night after American Idol Qaasim reflected on his path ahead and the inspiration of seeing the return of Jennifer Hudson to the show last night:
Yeah, Jennifer Hudson, Adam Lambert, Chris Daughtry, all these guys who didn't even make it, you know, to first place have such huge strong careers, and I definitely plan to be one of those people who didn't necessarily win the competition, but won at life. 

And that's what I am definitely going to take from this because this is such an amazing experience.  So I'm just really happy to be here and to be among these wonderful people, it's just a blessing.
Speaking of his plans for the future, Qaasim says his fans can expect much more of his niche performances with "funk rock hip hop soul alternative, all the time.  Every time." And even though he may not have won, Middleton is very happy with his effort and the results:
"Ten years from now when I look back at it, I'm going to be like, "Yo, I'm proud of you.  I'm proud of myself, you know, for doing what I could."
Congratulations on Qaasim Middleton on making it so far on American Idol 2015 and keeping his fans entertained.
Source: FOX Audio Central