According to the latest spoilers from The Idol Pad, they've confirmed what we've expected: double eliminations are coming up for American Idol 2016.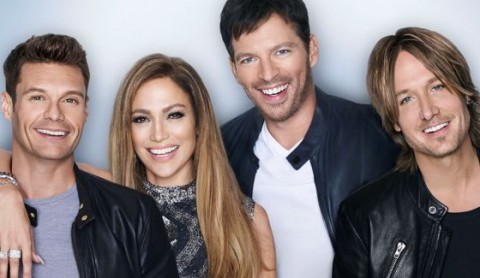 With a Top 10 revealed later this month and a series finale in early April there wasn't going to be many weeks to get us from a Top 10 to the final two contestants. With a compressed schedule for Season 15 we'll have to start firing our way through to the end and that starts with the March 3rd results and performance show.
After going from a Top 14 to the Top 10 thanks to your votes on the Wild Cards during the February 24th & 25th episodes we'll see another batch dispatch the following week. Since American Idol will again be using the double up'd performance show and elimination results combination we'll find out who made the Top 8 March 3rd just before they sing.
Looking down the schedule, I wouldn't be surprised if we have another double elimination the following week to get us to the Top 6 for American Idol 2016. From there we could see a weekly single elimination through Top 5 down to the final two performances at the finale.
No word yet on a Judges Save, but with such limited time in the schedule I'm not sure they'll be bringing that back unless a production favorite ends up in trouble along the way.
We've got a hectic, rushed timeline for the final season of American Idol which is a real shame, but we're ready to see how it goes!