I don't want to say I told you so, but I told you so.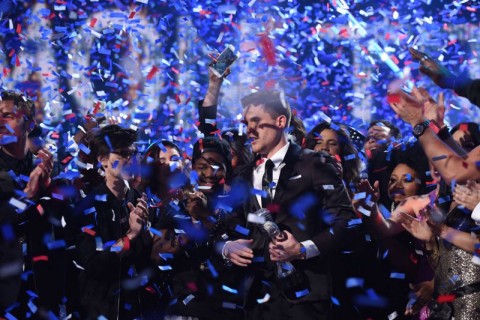 I predicted Trent Harmon would win American Idol 2016 on February 2. People called me crazy. People called me sexist. People scoffed in general. Other blogs didn't even predict Trent to make it to the finale. Until they realized what I realized long ago.
But enough bragging. I'm here to talk about what was one of the best seasons of American Idol in years. The energy was up, emotions were high and the talent was phenomenal. And I don't care how bold this statement is, but Trent and La'Porsha are the best final 2 in history of the show. Think about what I'm saying here before you call me crazy. Sure Season 1 had Kelly Clarkson, but it also had Justin Guiarini. And I guess Bo Bice was OK standing next to Carrie Underwood, but where is he now? Then there are the final twos that arguably resulted in the wrong winners: Ruben/Clay, Taylor/Katherine, Kris/Adam … you get the picture.
Another highlight of the season was finally pulling back on America's control. Sorry, America, but you just can't be trusted. Look what happened to Jennifer Hudson and Chris Daughtry in your hands. I might be in the minority here, but I loved how much more control the judges had this season. I liked that they got to pick four of the Top 10, even though that four probably would have been voted in anyway. But my favorite part was the judges deciding who stays and who goes in the bottom 2. It's kind of a perfect formula: America decides who they like the least and the judges decides who goes.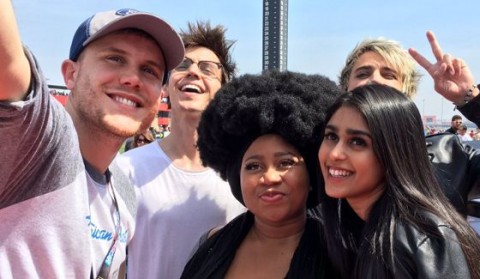 The biggest thing that stood out to me this season was the heart. The show regained a lot of its heart. That was achieved by including way less camp are really amping up the editing and production value. I loved how much more we got to know the contestants each week and I especially loved all the flashback moments we saw throughout the season.
And then there's Scott Borchetta. While I don't understand why it was necessary Ryan Seacrest awkwardly interview him every episode, I did feel like Scott understood the contestants. He is a pretty successful producer, so I think he was a great addition to the show as far as guiding the contestants down the right path. That being said, I don't love the idea that he is taking Trent into a full-on country path. I get it that Trent is from the South, but he's got so much soul that I hope he isn't too boxed in. But overall, aside from the creepy thumbs up he loved to give, Scott was great for the show.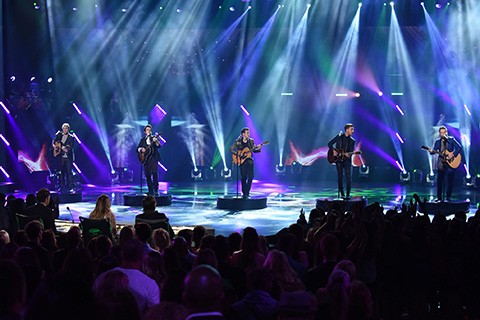 That takes us to the finale. It was a pretty amazing spectacle. They really pulled out all the stops with the returning guests. And I would give it an A+ had they not put former judge Kara DioGuardi on stage with a mic — with Jordin Sparks singing back up to her nonetheless! That was totally bogus. But my FAVORITE part of the finale was the silent jab at itself the show made. I don't think many people even realized it, but the five White Guys With Guitars performance? Surely you noticed how on purpose it was to put Kris Allen, David Cook, Lee DeWyze, Nick Fradiani and Phillip Phillips all together with their guitars? Hilarious.
And speaking of the finale, how bout Seacrest's cryptic "for now" sign off? If this whole "final" season was just one big marketing ploy to give the show a rest before rebuilding it and relaunching it, then that's just brilliant. We have already speculated that Idol might not be done for good and after that tease and Simon Fuller's discussion on the topic, we know that we will be seeing American Idol again in the future in some format or another.
And we will be there. So be sure to join us!