The American Idol Top 3 will be announced tonight during Thursday's live two-hour show as the few remaining finalists take the stage in anticipation of your official decision that will send one of them home just shy of the finale next week.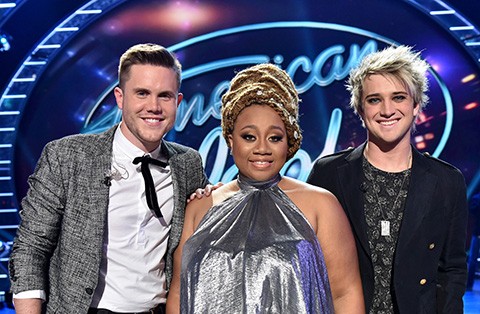 Results will be revealed after all singers perform their first song so we will get to hear all of the contestants sing, but not all will perform their three songs tonight.
With just one week left in Season 15 and all of Idol one of these singers will become the last American Idol winner. It's time to find out who will get some time in the spotlight next week.
American Idol 2016 Final Three Contestants:
Who do you think will survive the final elimination round next week and move on to join the Top 2 for American Idol 2016? Vote now in our poll below and share your thoughts on why your favorite deserves to win the final Idol season.