American Idol 2016 finalist Trent Harmon opened the first night of the season 15 finale with the song he may be singing again Thursday night if he wins it all. We have our first listen at what would be the American Idol coronation song with "Falling" for Trent Harmon should he be the final American Idol winner.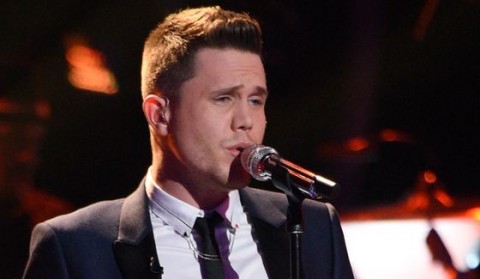 "Falling" (available here on Amazon) would be the last song we hear on American Idol if Trent is the winner, and he'll deliver that to the cheers of his fans and a roaring Dolby Theatre as the series closes out on Thursday night.
The song was co-written by American Idol judge Keith Urban, Dallas Davidson, and Brett James. "Falling" is another great match to the finalist just as all the coronation songs look to be this season.
That said, it does stand apart as less of a celebration hit and more of a love song that makes it an odd choice for the specific purpose. I like the song itself and really enjoy Trent's delivery, but I'm just not sure it'll get fans up on their feet in quite the same way.
Trent Harmon sang "Falling" during Wednesday's live Top 2 results and performance show as part of his final bid to garner your support and votes, should he be moving on to the Top 2 results round at the series finale on Thursday.
You can download the song right now on Amazon.com right now. Or watch Trent's performance from Wednesday night below!
.@TrentWHarmon's got everyone "Falling" for his Idol tune! ? #IdolFinalehttps://t.co/nmH0aV3ipX

— American Idol (@AmericanIdol) April 7, 2016