The American Idol Top 14 gave it their all during last night's performance show when four singers were sent on to the Top 10 and the rest took the stage.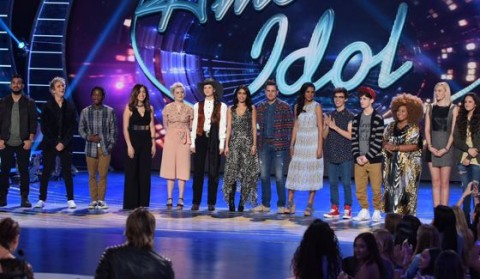 It was a great night of performances and stage shows with the semi-finalists all vying for just six open spots in the Wild Card race. Will your favorites make it on to join the American Idol Top 10 during tonight's results show?
Check out these photos from last night's show and get ready for more American Idol.
click images to see full-size views
Source: FOX & @AmericanIdol