Caleb Johnson has a shiny new Ford Mustang GT of his own now after following Jena Irene who received one awesome looking Mustang late last year as a reward for reaching the Season 13's Top 2 finale.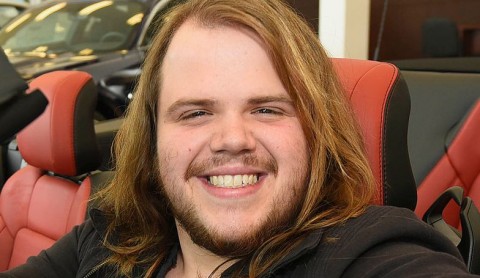 You might remember Caleb being awarded the new 2015 Mustang during the American Idol finale, but it wasn't until now that it all came together. Definitely looks like it was worth waiting for though!
Johnson picked up his GT convertible (nice!) last week in his hometown of Asheville, North Carolina. Hopefully things are warm enough down there soon for him to put that top down and take it for a spin!
click images to see full-size views
Check out the photos and see if you like his or Jena Irene's Mustang better. Her dark blue one isn't bad, but boy that black Mustang is pretty slick.
Image credit: Ford