American Idol spoilers have revealed the Top 24 contestants for 2015, yet to be officially revealed, traveled to Los Angeles on Monday in preparation for the semi-finals and the start of the Season 14 live shows on FOX.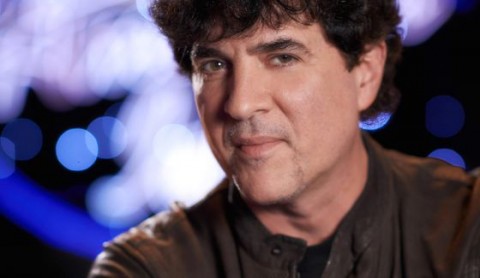 Idol's new in-house mentor, Scott Borchetta, who replaced Randy Jackson this year, tweeted the news that he was in LA for the week in his role of preparing and guiding the young talent that we've been watching so far through auditions and in Hollywood.
SO, IN LA FOR @AmericanIdol THIS WEEK. WORKING WITH THE CONTESTANTS HAS BEEN INCREDIBLE – SO MANY GREAT ONES! GET READY – GONNA GET LOUD

— Scott Borchetta (@scottborchetta) February 9, 2015
Of course many of the singers we'll see again this week on American Idol 2015 have already been eliminated over the course of the past few months in these pre-taped events. Scott's work this week will focus on the already decided Top 24 finalists who survived the remaining Hollywood performances and the upcoming Showcase Week.
Those lucky, but talented few remaining American Idol semi-finalists are now preparing for the upcoming live shows and the special Detroit Motown round according to the schedule released so far. We'll see what happens in Detroit before the first live show, though the Motown themed episodes are set to be filmed before a live audience.
I think it's impressive the amount of work that Idol continues to put in with its singers. They're weeks away from live televised shows but all of those contestants, Scott, and folks we'll never see on camera continue to put in serious effort to make sure everyone is ready.
Can't wait to see who has made the Top 24 cut? Check our spoilers list for the semi-finalists reveal and then get ready for more American Idol this Wednesday and Thursday. Let's see if the ratings can go up again!
Source: Twitter