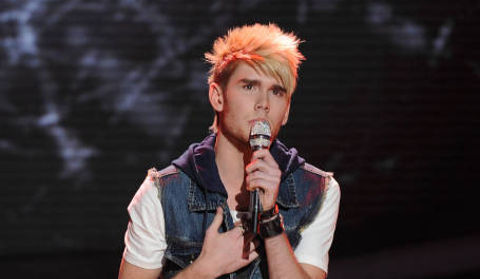 Colton Dixon's upcoming album seems like a more enjoyable topic than the resurfacing discussion of American Idol 2013 judges Mariah and Nicki feuding. So instead let's read what Colton had to say about the work on his album and the message behind it. Examiner.com had the chance to put quite a few questions to Colton so it's worth checking out the entire interview, but here are a few highlights.
Examiner: How would you sum up the theme or overall message of your upcoming debut album?

Colton Dixon: There's definitely faith based elements, but overall I want to be an encouragement, even if you're not a believer, we all go through tough times, and I would love my music to be something that can pull you out of that. Whether it makes you feel something positive or you connect with it on a deeper faith-based level, I want to be a light in the darkness we can sometimes fall into.

Several songs are definitely rock songs, and then there are those tender moments, it's going to be a very diverse record that should fit all ages. I'm excited to hear what people think.

Examiner: What is the most difficult aspect of the recording process?

Colton Dixon: There are a lot of quick deadlines. I'm finishing up the record in the next couple weeks and we still have quite a bit more to do. It's about capitalizing on momentum, but at the same time giving yourself enough time to be creative and put out the best project you can in a timely manner.

Examiner: A lot of times artists are asked what's next, instead, what are you savoring most right now?

Colton Dixon: There's so many things I am happy to be part of; the chance to be able to make my own records and finishing that up. But, at this moment, I'm at my house and have had a week off with my family and its been amazing to be here and catch up on life with friends and family.
If you missed the earlier release of two songs off his new album then you can check out "Never Gone" and "You Are."