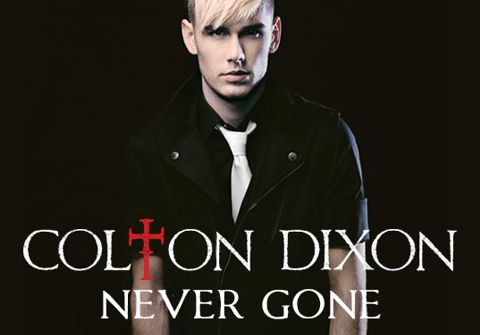 Second time was the charm for Colton Dixon after missing the Top 24 in season 10 of American Idol before coming back the next year to make it all the way down to seventh for the 2012 season.
Today Colton has released a new single "Never Gone" which he performed as part of his American Idol Live! tour this summer. This is the first studio released version of the song and while he doesn't have a full blown music video Colton is offering up a lyrical version of the video with the song. You can listen to "Never Gone" below.
Colton fans won't have to wait long as he'll have another single out for the radio in less than a month. "You Are" will be released for radio play on October 19th, 2012, the same day he'll turn 21. As for the rest of his album he's already promised that'll be out by the end of the year so he's still got a few more months to make good on that promise to his fans.
What do you think of his new single? It sounds like he's doing a great job of using his time on American Idol as a platform to get his new work out there.