After a series of dropping numbers there was good news for the American Idol ratings last week in Hollywood with viewership on the rise.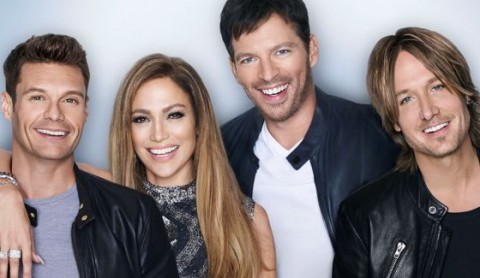 As TVbytheNumbers reports, American Idol 2015 actually saw this past Thursday's ratings climb 9% with the adult demo (18-49) over the previous week while bringing in 9.5 million viewers. Well done, Idol. Or perhaps that should be well done, Idol Hopefuls!
These ratings for Idol put the Hollywood Week episode in second place behind Big Bang but nearly two million viewers over Grey's Anatomy and roughly double NBC's viewership for a repeat of The Blacklist.
If we want to see a Season 15 and beyond of American Idol then improving numbers would give us great hope for that. What do you think has helped these numbers grow? The talent really does feel strong this season and I've been enjoying this time around as much as I have in quite awhile.
Whatever they're doing over there at FOX they should keep doing more of it!
Source: TV By The Numbers via MJs Big Blog