This Week on American Idol 2015, Hollywood Week's remaining contestants power through with two more episodes and some big eliminations before moving on.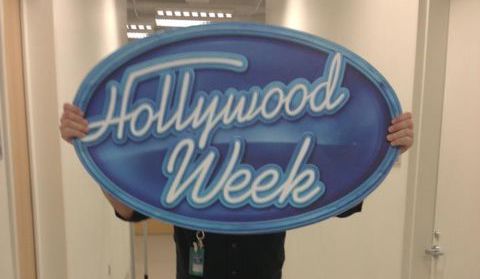 Los Angeles' Orpheum Theatre continues to be the backdrop to the remaining Group and Solo performances in the second week of the Hollywood round where over two hundred Golden Ticket holders has already been whittled down to less than half that.
Starting at 8PM ET/PT on Wednesday, February 11, 2015 and again on Thursday at 8PM ET/PT we'll have one-hour back to back nights of episodes where American Idol 2015's Hollywood Week comes to a close. The remaining singers who make it through the Groups will sit down with the Judges and perform just one more song.
When we left off on Thursday with Sal's Gals we saw Alexis Granville struggling with the pressure on stage that lead to another meltdown and more potential drama, but hopefully we can get a quick recovery with a move back to the talent and singing.
By the end of Thursday night we'll have the Season 14's Top 48 Hopefuls (spoilers) and a brand new round with that to look forward to as well. Make sure you join us on Facebook, Twitter, and by Email Updates so you never miss any American Idol.