Say goodbye to the Top 51 contestants and hello to American Idol Top 24 tonight as the results are revealed during the tense Green Mile final judgment.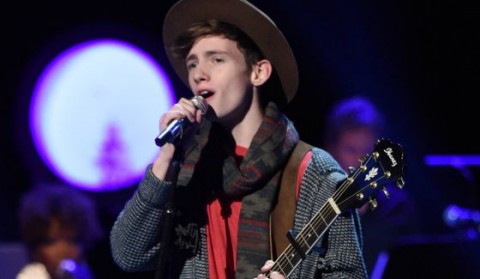 Hollywood week has ended and tonight we're watching as the remaining fifty plus singers perform full songs before a crowded audience, giving them the feel of a real stage show. Only the strong and most talented will survive to move on to next week's shows with even more sweeping cuts.
For some of the contestants this may be their first time playing to a full house aside from earlier rounds, but others will find themselves right at home. This is a great opportunity for us at home and the Judges to see which singers are ready for the pressure of live American Idol shows.
We're ready to see if the spoilers were right as the latest results eliminate more than half the remaining batch of Hopefuls. We'll be live recapping the entire show right here as judges Keith Urban, Jennifer Lopez, and Harry Connick, Jr. take in the performances and reveal their decisions. Stick with us here and share your thoughts throughout tonight's two-hour results and performance show.
The first contestant to takgie the walk up to the judges is Stephany Negrete. She was pleased with her Top 51 performance, covering "This Girl Is On Fire" by Alicia Keys. And as I've thought all along, she's just kind of OK and definitely at risk of getting cut. After she makes her way in front of the judges, are still seeing something I'm not and welcome her to the Top 24.
Shelbie Z is the next to make the walk. Keith tells her that she's got a powerful stage performance which then flashes back to her Top 51 performance of "Barracuda" by Heart (which by the way is on the Branden approved list – Just no more "Alone," please). And her performance was indeed powerful and probably the best one I've heard from her. Keith lets her know that she's made it to the Top 24.
It's time for Michelle Marie, the excitable Idol superfan, to take her walk. She reminds us that she sleeps in the kitchen of her trailer before she makes it to the judges. Michelle was happy with her Top 51 performance, but from what little we got to see, I don't think it was quite up there where it should be. And with Jeneve Rose Mitchell doing so well in the competition, I'm not sure there's a spot for Michelle. The judges have to let Michelle down easy. She's the first person we see get cut and miss the Top 24.