Update: Not so fast, says FOX. Scott Borchetta has been officially named the new American Idol mentor for Season 14!
Another big reveal as an American Idol 2015 spoilers thanks to The Idol Pad with the latest news that Teresa LaBarbera Whites has been selected as Randy Jackson's replacement. Fans hoping The Dawg would make a last-minute comeback after reports that Jackson will not be back can close that chapter.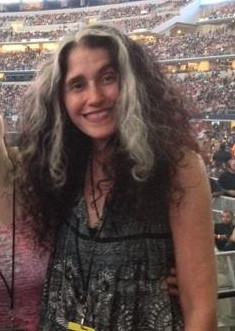 According to TIP, Teresa LaBarbera Whites, an Executive Producer and A&R Executive, will be the Season 14 in-house mentor for American Idol.
The mentor role was first held by Jimmy Iovine for several seasons before Randy Jackson took over last year. Now Jackson's time on the series has officially sunset and new blood has been brought in to support an important role for the American Idol Hopefuls.
Teresa holds an impressive background having worked with many big name artists including Beyonce, Britney Spears, and Backstreet Boys. We are very excited to see what she will bring to the table this season and how she can raise the bar back to the level Jimmy set for the mentor role.
Watch this video clip below to hear what Teresa LaBarbera Whites has to say about the role of A&R in the industry.