Move over, Top 40, because the Idol spoilers say there's going to be an American Idol 2015 Top 48 Hopefuls this season when the series kicks off in January.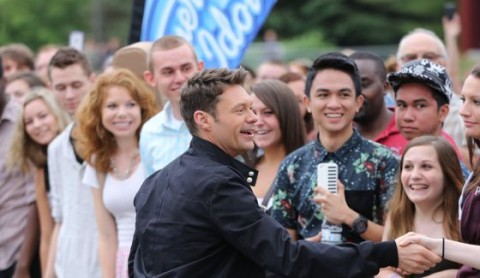 After initially report the Top 40 spoilers we learned through The Idol Pad they have another exciting update: more, more, MORE! Oh yes, the list of semi-finalists has been expanded to include, get this, six more women and two more men in the pursuit of the next big thing from undiscovered talent.
We love the idea of bringing in even more names to the mix especially when we've seen this happen in the past where the Judges Panel just can't figure out who to cut. Of course that should mean a few less names on that terrible bus ride to doom for some of the Hollywood bound Hopefuls.
Check out our latest updated list of the American Idol Top 48 singers and get ready to start picking out a favorite and cheering him or her on to the season's finale show!