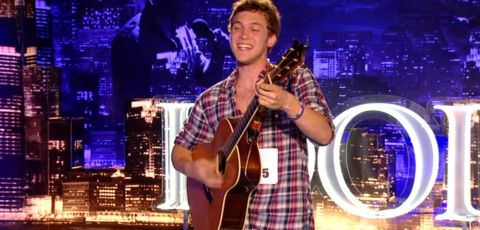 UPDATE #2: LIST IS COMPLETE
We might only be going into the second week of auditions for American Idol 2012, but thanks to some great detective work, we've got an almost-complete list of the American Idol 2012 Top 24.
American Idol continues this week with more auditions, then it's on to the Hollywood and Las Vegas rounds. Then the green mile/building of the Top 24. That's always some of the most dramatic moments of each season, so if you want to keep the suspense up, then please stop reading right now.
Of course, there's never any way to be 100 percent certain of these lists, so take them as truth if you want — or not. All 12 girls have been revealed, but so far there are only 9 of the 12 guys listed. So stay tuned for the rest of the list as we will update this list as soon as we learn the names.
The (alleged) Top 12 Girls
Hollie Cavanagh
Baylie Brown
Jen Hirsh
Chelsea Sorell
Hallie Day
Elise Testone
Erika Van Pelt
Jessica Sanchez
Haley Johnson
Shannon Magrane
Brielle Von Hugel
Skylar Laine
The (alleged) Top 12 Boys
Adam Brock
Reed Grimm
Deandre Brackensick
Creighton Fraker
Aaron Sellers
Joshua Ledet
Eben Franckewitz
Heejun Han
Phillip Phillips
Jeremy Rosado
Chase Likens
Colton Dixon