Don't miss tonight's American Idol 2014 performance show live on FOX featuring the season's Top 8 contestants fighting to win American Idol!
*UPDATE: Click here for our full recap of tonight's show with performance videos!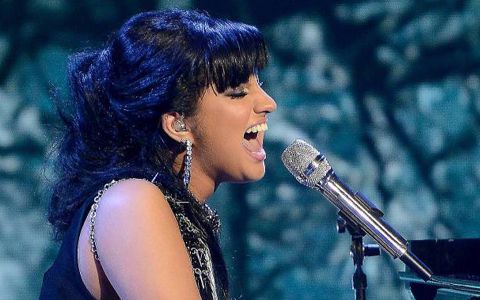 Starting at 8PM ET on FOX tonight we'll get performances from all of the singers reprising their audition songs again which includes several original pieces. We'll be here live blogging and discussing the whole thing so join us during the show for all the fun.
We've compiled the contestants original performances so you can watch all of those again and be ready to see just how far they've come over all these months. Remember a lot of these auditions were held late last year, months before we saw them.
Then on Thursday we'll get the reveal of the latest American Idol results on who was sent home and who moves on to the next round, just one step closer to being crowned the winner this season. We'll also get a guest performance by Chris Daughtry returning to perform on the Idol stage!
Be sure to join us on Facebook & Twitter for the latest Idol updates!
American Idol 2014 Top 8 Contestants performing tonight!