Former American Idol winner David Cook returns to the show this week to mentor the Top 8 finalists in their second round of performances. David is one of our favorite contestants ever on the show, and we're delighted to finally see him popping up on American Idol season 13.
*UPDATE* – Watch the American Idol Top 8 performances in our full recap of Wednesday night's show!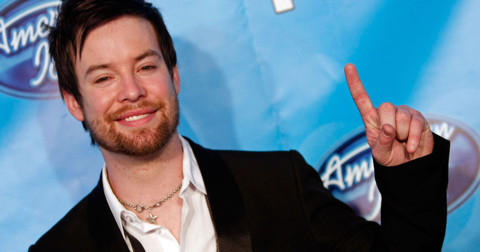 Because the American Idol judges used their save last week on Sam Woolf, we'll be hearing from all eight of the remaining contestants again tonight. Let's hope their time spent with David will mean some terrific songs tonight!
News leaked that David Cook would be appearing on American Idol 2014 last week when he posted a couple of spoilers hints on Twitter, including a photo of himself talking with Top 8 contestant Sam Woolf.
Click thumbnail for full size image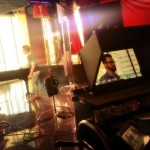 We don't know exactly how much time he got to spend with the finalists, but we're sure David had a lot of great tips for the Top 8 going into tonight's performances show. We can only hope the combination of awesome songs from the 80's and a little helping hand from a former American Idol winner will give us some great entertainment this evening!