What's this? Is David Cook mentoring the American Idol 2014 Top 8 this week and maybe returning as a special guest? In a newly shared photo on Twitter it certainly looks like he's working with at least one of the finalists.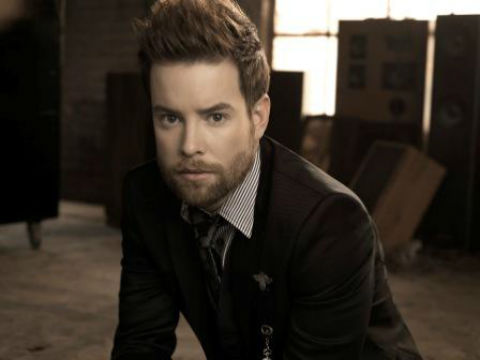 On Sunday David tweeted that he was flying out to Los Angeles:
A little heavy reading on my flight to LA. Can't wait to see what this author puts out next. pic.twitter.com/PsjCtrapwg

— David Cook (@thedavidcook) April 6, 2014
Then on Monday afternoon David Cook posted this very interesting picture with the caption "Interesting things are afoot…" Indeed they are!
click images to see full-size
The photo appears to show David Cook standing against a piano talking with Sam Woolf. This is very reminiscent of past mentoring sessions we've seen on the show.
This would be awesome for the contestants. A chance to work with another American Idol alum and especially one who has won the whole competition would be a great opportunity.
We'll have to wait and see if FOX confirms these plans for American Idol this week. Which other Idol alum would you like to see if more were to come by the show over the coming weeks?