As we heard from Scott Borchetta during the finale last night, the winner of American Idol 2015 wouldn't waste any time in getting out there and promoting his music and budding career. The first step came quickly, just as promised, with the "For Sale" sign going up over Nick's upcoming debut album.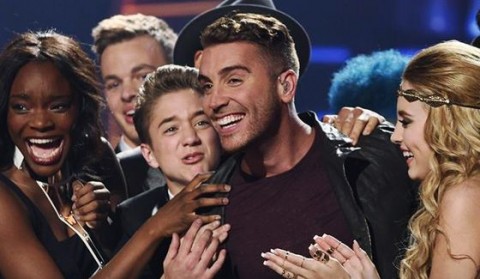 Over at Big Machine Label Group (BMLG) the launch started today with a chance for Nick Fradiani's fans to place their pre-order for his album that we're sure will be fast tracked to avoid squandering their chance to strike while things are hot.
In the video below, Nick pledges to bring his fans along for the journey of putting the new album together with behind the scenes looks throughout the process. He's offering opportunities for fans to provide feedback and get insight to his work ahead following his American Idol win.
Fans ready to get that order on the books can get Nick's album download for $10, a hard copy disc for $15, or a signed disc for $20. You can also buy a BMLG t-shirt for $20 just because I guess. There doesn't seem to be an option for a BMLG shirt autographed by Borchetta though. Missed opportunity here.
Want to really throw some money at this? $100 gets you a personalized autographed cd. Okay, that might be a little over the top but $20 for a signed CD is pretty cool.
Do you plan to pre-order Nick Fradiani's American Idol album, wait for it to hit the digital shelves, or just enjoy it on the radio?