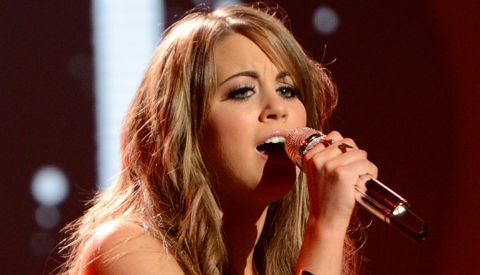 Watch Angie Miller perform her Top 3 round songs from Wednesday's episode of American Idol 2013.
A clear front runner from early in the season, Angie took her opportunity last night and staked her claim for the season finale. We strongly expect her to move on to next week's season finale where we'll find out who won American Idol 2013. The big question then becomes can she beat her competition when the time comes? Having never been in the Bottom 3 or 2 all season makes for an incredibly strong case in support of Angie's chances of winning Season 12.
Watch Miller's performances from last night and see if this is your next American Idol.
Angie Miller sings "Sorry Seems To Be The Hardest Word"
Angie Miller sings "Try"
Angie Miller sings "Maybe"