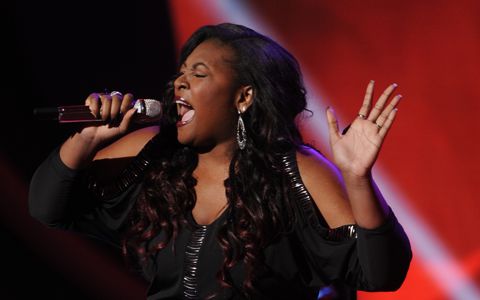 It's no surprise that Candice Glover is leading our American Idol 2013 poll for the Top 10 week's best performance after last night's incredible delivery of "I Who Have Nothing." She stole the show last night and should be moving on safely this week to the next round thanks to her incredible performance.
Candice took Branden's great advice this week and chose this classic, a song performed by Jordin Sparks in season 6, and made it something that no one would want to follow on stage. Oops, sorry, Lazaro.
Was there anyone else out there last night on American Idol 2013 that could top Candice's performance? We don't think so. Watch her delivery again and then share your thoughts on her chances of safety during tonight's results show.
Source: YouTube