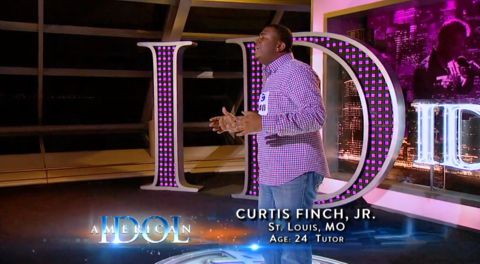 Another name from the Top 40 spoilers list showed up last night on American Idol's Chicago auditions and this time it was Curtis Finch Jr. Curtis is a 24-year old tutor from St. Louis, MO with a huge passion for singing that knocked the judges back.
After Curtis finished singing "God Is Able" there was no need for deliberations as the judges unanimously award him a Golden Ticket and sent him on to Hollywood.
Before Curtis Finch Jr. left the audition room he asked Mariah if he could bring in his friend, a huge fan of hers, which Mariah gladly welcomed. It's always fun to see family and friends celebrate with the Idol Hopefuls.
Watch it all play out in his audition video below.