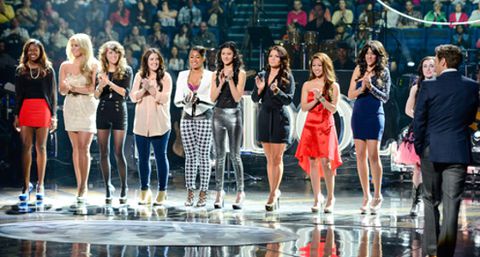 This week on American Idol 2013 the first sets of both boys and girls entered the Las Vegas "Sudden Death" rounds where only half survived elimination and were moved on to the season's Top 20. The other half, five boys and five girls, were sent back home with the chance to return again next season.
If you missed Wednesday night's episode featuring the first ten girls then you'll want to get caught up and ready to go for the second week of performances. Find out who competed and who was deemed worthy of the Top 20 by the American Idol judges in the video recap below.
Photo Gallery of Top 20 Girls Peforming In Vegas
We'll keep an eye out for even more spoilers next week as the episodes are filmed the night before broadcast. If you want to know who made the cut before the American Idol 2013 episode airs next Wednesday then check back here for those leaks.