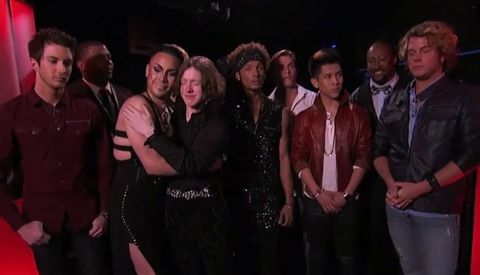 Another night in Las Vegas and another five American Idol 2013 Hopefuls sent home. It was round 2 in the Sudden Death portion of the season and this time it was the guys' turn to shine on stage.
Randy complained during the show that the other judges were focusing too much on stage performance and too little on actual singing. I'd have to agree, but with the perception that production will do anything to get a girl American Idol winner this season it's no real surprise.
By the end of the night only Charlie Askew, Curtis Finch Jr, Elijah Liu, Devin Velez, and Paul Jolley had made it through to the live shows and became part of the Top 20. Watch the American Idol judges react to Thursday night's performances in the video below.
Which guy was your favorite this past week in Round 2? Get ready for more because according to the American Idol 2013 schedule, the remaining girls hit the stage on Wednesday while the guys return on Thursday.