American Idol judge Harry Connick Jr was thrilled for Nick Fradiani this week when he took the top prize as winner of American Idol. Talking with FOX Audio Central Connick reflected on how this was almost a contestant who never was.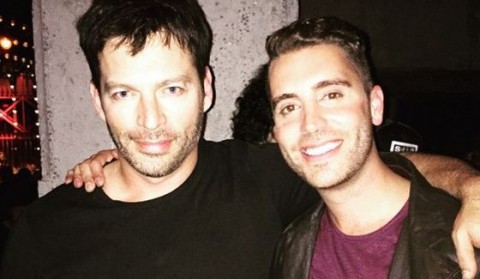 "It's amazing. I really thought it could have gone either way, and I'm really, really happy for Nick because, it was just something I think that was unexpected even for him," Harry Connick Jr. told FOX Audio Central. "When he auditioned on that first day, he wasn't even going to audition, you know. It was going to be his girlfriend, I think, and I'm very happy for him. You know, I just actually met him for real for the first time, and I swear, you couldn't meet a nicer guy."
You'll remember Nick appeared at the auditions with his girlfriend who performed the "cup song" before Nick agreed to audition as well. Now here he sits as the winner of American Idol 2015 as a result of taking that chance and stepping in front of the Idol Judges. Talk about a life changing decision!
What advice would Harry offer Nick as he steps out in to the music world under the care and guidance of Scott Borchetta's Big Machine Label Group? It's all about the songs. Those gravy, gravy songs. "Well, obviously it's all about the songs, you know. And he's got a great song with that song he just sang. So you know, I think if he has an album of songs like that, he's going to be fine."
Borchetta knows what he's doing and I wouldn't be surprised for a moment if we got a strong album filled with tunes right along the lines of "Beautiful Life," Nick's coronation song. What kind of songs would you put on Nick's first album?
Source: FOX Audio Central