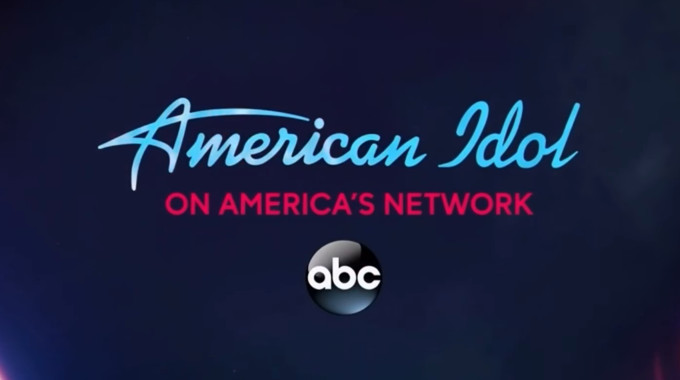 Good news, American Idol 2018 fans! According to our most-trusted American Idol spoilers source, ABC is already poised to renew the singing competition show for another season.
The Idol Pad reports that American Idol 2019 will premiere during the first quarter of the year. The network is also tentatively planning for American Idol Season 17 to be a few weeks longer than the current season.
There, of course, is no official word on this, so right now this is being considered a rumor. But from the ABC press releases, I've been following, I think it's a safe bet to say American Idol 2019 will be a go.
Despite rumors that ABC regrets picking up the show and has been disappointed in the numbers, it seems American Idol has actually helped ABC improve its ratings and network rankings. Below are some clips from their most recent press releases:
ABC Repeats With a Network-Leading 9 of the Top 20 TV Shows in Adults 18-49

ABC won its 2nd consecutive week among Adults 18-49 (1.1/5 – w/o 4/2/18), finishing No. 1 during primetime for the 4th time in the past 6 weeks.

The Network delivered its 6th straight week of year-over-year viewership growth. ABC was also once again the most improved broadcaster on both measures, growing from the year-ago week (w/o 4/3/17) by 9% in Total Viewers (4.8 million vs. 4.4 million) and by 10% in Adults 18-49 (1.1/5 vs. 1.0/4).

Quick Take for Sunday, April 8, 2018
(Fast Affiliate Live + Same Day Ratings)

ABC Is the Broadcast Leader on Sunday With 'American Idol' as the No. 1 Show

ABC Sunday Primetime (7-11pm – 5.8 million and 1.1/5 in AD18-49):
ABC took the broadcast lead on Sunday in Adults 18-49 (1.1/5), beating CBS by 11% (1.0/4), NBC by 57% (0.7/3) and Fox by 57% (0.7/3). ABC's "American Idol" stood as Sunday's No. 1 entertainment show in Adults 18-49 and "Deception" won the 10 o'clock hourover its NBC and CBS drama competition.

"American Idol" (8:00-10:00 p.m. – 7.2 million and 1.5/6 in AD18-49):
Shooting up from its lead-in by 88% at 8:00 p.m., ABC's "American Idol" topped its 2-hour time slot in Adults 18-49 (1.5/6), beating all-original competition on CBS ("Instinct"/"NCIS: LA"), NBC ("Little Big Shots"/"Genius Junior") and Fox ("The Simpsons"/"Brooklyn Nine-Nine"/"Family Guy"/"The Last Man on Earth"). The ABC unscripted series also ranked No. 1 in the time period with Adults 18-34 (1.0/5) and Adults 25-54 (2.0/6).

ABC's 'Idol' Jumps 20% in Adults 18-34 Against NBC's 'Jesus Christ Superstar'

"American Idol" (8:00-10:00 p.m. – 7.4 million and 1.6/6 in AD18-49):
Doubling its lead-in at 8:00 p.m. (+100%) against NBC's musical special "Jesus Christ Superstar" and gaining from its first to second hour, ABC's "American Idol" ranked as Sunday's No. 1 broadcast series and held steady week to week despite the heightened NBC competition in Adults 18-49 (1.6/6 vs. 1.7/6). In addition, "Idol" grew by double digits week to week in Adults 18-34 (+20%), Women 18-34 (+17%) and Men 18-34 (+11%).
There is no word yet on whether or not the same judges will be used for another season of American Idol. We will keep you posted on all the American Idol news and will update when the official word on the renewal comes from ABC.