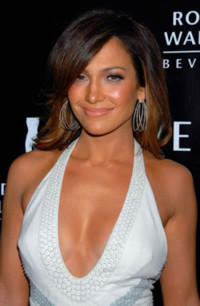 Remember all that talk about Jennifer Lopez becoming an American Idol Judge for 2011? Then the word was that her high demands had sunk her chance to sit at the coveted panel. Well, the rumors are back and this time they say Lopez is just days away from inking a deal to join American Idol 2011.
TMZ is reporting the rumors so take it with a huge grain of salt. Probably best to just grab a whole handful actually.
Sources connected to the [Jennifer Lopez] negotiations tell TMZ … contrary to some news reports … there has been no drama and no diva demands. As one source puts it, "It's been typical negotiating."

We're told … absent a last-minute snag (which is highly unlikely) … the deal could be inked as early as next week.
I was initially impressed that Idol had Lopez in talks considering they need a big name for next season, but she's definitely known for her diva behavior and while I want a big name with real advice to offer I think it's more important to keep the focus on the stage and not the judges' panel. Jennifer Lopez could make that very difficult but perhaps I'm wrong and she's exactly what the show needs.
What do you think of Lopez potentially joining the judges for Idol 2011?
Source: TMZ