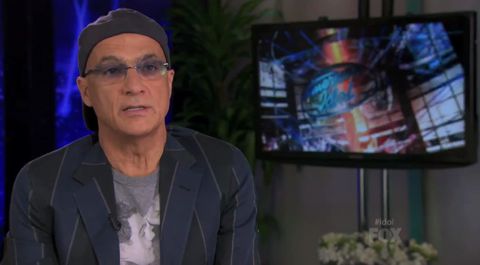 It's no secret that Jimmy Iovine's tough love critiques are one of our favorite parts of American Idol 2013 so we wouldn't miss a chance to share his recap of the Top 7 performances. Watch his video segment from last night's show.
Jimmy Iovine Talks the Top 7 Performances:
This week's theme was "Classic Rock" and should have been the perfect opportunity for such a strong group of performers to shine. Unfortunately there were some real rough spots in the night.
Ultimately Jimmy called for America to send Lazaro Arbos home if they wanted to get it right. Seems America has other plans for Lazaro.
Was Jimmy Iovine's feedback on the mark this week for American Idol 2013 or is he out of touch with the performances and what viewers want to see?
Source: YouTube