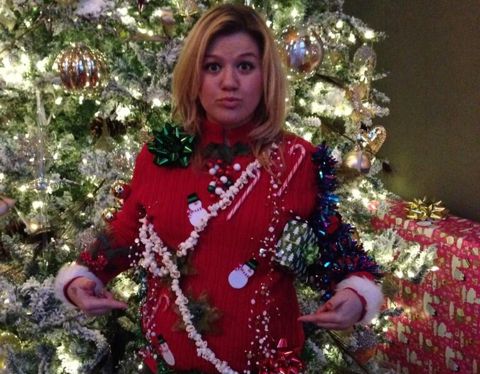 Kelly Clarkson had more exciting news to share with her fans this week with the reveal of the gender of her baby via Twitter. It turns out the original American Idol winner, who has suffered through a lot of morning sickness, will be having a girl!

Video – Kelly Clarkson Spills Baby Deets
We just found out we're having a girl officially! I knew it! Only a girl could cause this much drama with all this vomiting ha!

— Kelly Clarkson (@kelly_clarkson) January 20, 2014
Congratulations to Kelly and her new husband Brandon Blackstock. We're sure the couple can't wait for the arrival of their little girl and for Kelly to escape her pregnancy nausea!
Now if only American Idol can survive another fifteen years or so then we can get another second generation Idol event like we saw last week. Okay, that probably won't happen, but with the series still winning the night we're pretty sure Idol is here to stay at least awhile longer.