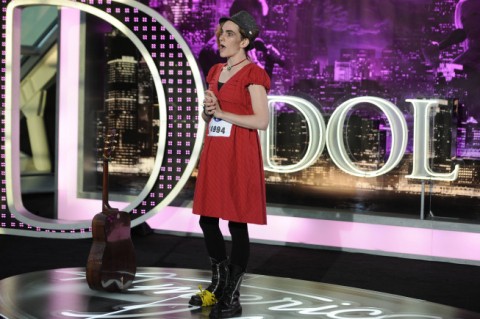 First of  all, I love that this girl opened her American Idol 2013 experience Thursday night by saying "If you think I'm destined for the bloopers reel in a way that would embarrass my mother or my family, I will leave right now."
I also love that she's a fire performer. And makes balloon animals. And is just an all around quirky person. But the most interesting thing is that she's not there for the blooper reel. She can actually sing. A sing well.
Let's take another look at her audition. Below we've got the clip of her story and her singing two auditions songs; one is an original song.
So Kez has her golden ticket to Hollywood, but does she make it beyond? Find out by checking out our American Idol 2013 Top 40 spoilers.