We have our first American Idol 2015 spoilers on the contestants we'll be seeing in Hollywood Week for season 14. The American Idol spoilers list for the Golden Ticket winners is slowly trickling out and we are, of course, all over it here at American Idol Net!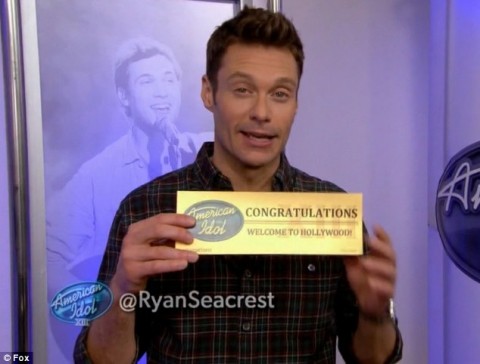 Thanks to our friends over at The Idol Pad, we are delighted to bring you the new faces you'll be getting to know during the grueling challenge that is American Idol Hollywood Week. Although we won't actually get to watch the action on TV until the new season premieres in January, Hollywood Week for season 14 in the real world kicks off on October 25, 2014.
The spoilers are still coming in with the names of those lucky singers who won a trip to Hollywood and a coveted Golden Ticket. We'll keep updating our gallery below (and our list here – which is more complete as we don't have photos for some people yet) with all the latest info as soon as we have it. Meanwhile, take a look (and listen) to the contestants we know about so far and tell us who your favorites are!
If you have any spoilers info on American Idol Hollywood Week contestants for 2015, please contact annakaturner@gmail.com or post in the comments area below the gallery! 
American Idol 2015 Hollywood Week Contestants [Updated: 11/10/2104]
* Click thumbnails for larger photos or to scroll through pics*
 Sources: The Idol Pad, MJsBigBlog, our research, and fabulous readers.