There are just two weeks left in American Idol 2014 for Season 13 before this year's Final Two face off and we find out who will win American Idol!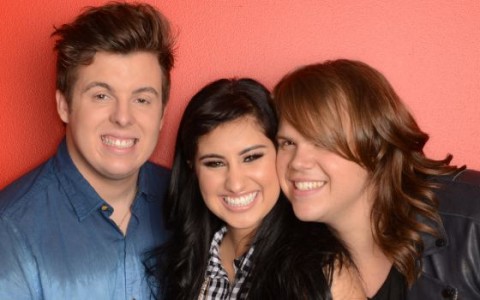 Beginning Wednesday this week the remaining Top 3, Alex Preston, Caleb Johnson, and Jena Irene, will be back for incredibly a full-two hour episode despite there being just three contestants left on American Idol. Of course a lot of time will be filled with the hometown visit events for each of them as they'll have parade and concert footage for their back home tour.
Each of the finalists will sing 3 songs this week. One picked by the judges, another by Randy Jackson, and the third by each singer's hometown as an encore to an earlier performance this season.
We don't know if he'll be doing any mentoring, but Scotty McCreery will be back on the American Idol stage this Thursday when he returns to perform live on the results show starting at 9PM for a special one-hour episode. Along with his appearance will be the much awaited news on just which two finalists are set to become this year's Final Two!
Be sure to join us on Facebook & Twitter for the latest Idol updates!
We're just over a week away from the American Idol season finale. Who do you think will make it to the end? Tell us who you want to see win it all!