Next week on American Idol 2014 the Top 3 will return with three more songs but the choices are out of their hands. Here are your Idol spoilers for how those song picks will be made for next week.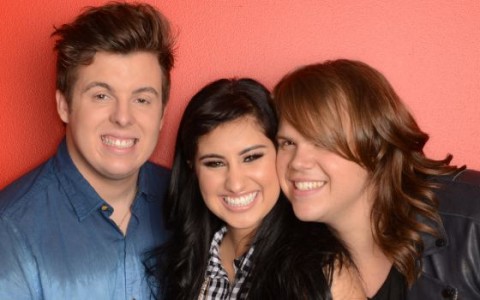 TVLine has revealed the spoilers on who will be picking each of the Top 3's three songs for Wednesday and this could get a little bumpy, but let's hope not!
First up Alex Preston, Caleb Johnson, and Jena Irene will tackle a pick from the three Judges. Not sure if that means each Judge will be assigned to pick one for one singer, or if as a group they will decide on each American Idol finalist's song.
Next the Top 3 will head to the Dawg pound. Yep, Randy Jackson is in charge of the second song for Alex, Caleb, and Jena Irene. Randy has been a bit of a dud as a mentor this season, but is this his chance to totally redeem himself?
Then for the third and final track, and I like this one, the Top 3's hometowns will pick their songs for them. It has to be something they've already sung so far on the season so we'll get something familiar and hopefully their "best of the best" moment on Wednesday's American Idol 2014.
What do you think of the song pick methods for these contestants. Which of the three "pickers" do you think has the most potential to wow us on Idol's next live performance show?
Update: We now have the full leaked list of song spoilers for the Top 3 performances. Click here!