This week on American Idol 2015 the Season 14 search continues in two new cities as Keith Urban returns to join the panel of Judges and American Idol shifts to a new schedule on FOX.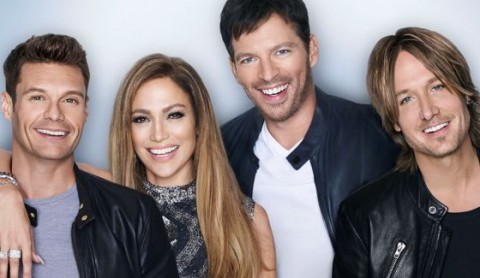 Last week brought us the debut of Adam Lambert as a judge in New York, but now the regular three of Keith, Jennifer, and Harry reunite to head to Minnesota before traveling south to Harry's hometown.
Wednesday night's American Idol will pick up the auditions phase in Minnesota with another hour long episode of expectedly great performances, Harry jokes, and lots of Golden Tickets. Then on Thursday night Idol will drop from two hours to just a one-hour show to make way for the debut of Backstrom. From there we'll have two shows a week until the end of March, so plenty of time to get more Idol fun in.
Join us this week for our live coverage of American Idol 2015 on Wednesday 8-9PM ET and again on Thursday at 8-9PM ET. We'll have live blog recaps including performance videos and Idol results for Season 14's auditions.