This week on American Idol 2015 the Top 7 contestants return with American Classics as the Idol theme and word has it they'll be performing two songs for your votes.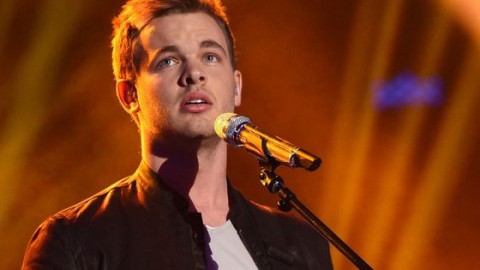 When we last saw the American Idol contestants we were saying goodbye to Qaasim Middleton who made an impressive run for the crown after being drawn back from the brink of elimination weeks ago before facing the same fate again.
Idol has been collecting viewer suggestions for the American Classic theme and we should soon get the American Idol spoilers on just what songs we'll be hearing this week. According to @MyIdolTown each of the remaining singers will have two performances this Wednesday night when Idol returns for a two-hour episode starting at 8/7c. What do you hope to hear from your favorite Hopefuls?
We're just a month away from the American Idol 2015 season finale which is shaping up to be a tight race among the Season 14 poll leaders. Clark Beckham appears to have a lock on a spot in the F2, but who will join him in the finale showdown?
Source: @MyIdolTown via MJs