We have the American Idol spoilers coming in for which hopeful contestants were eliminated from the Top 24! The names of some of the singers who didn't make it through were a bit shocking, as several of them seemed like strong favorites to make the Top 10 at least. Was your favorite on the American Idol 2016 spoilers list of who didn't make it past the American Idol Top 24?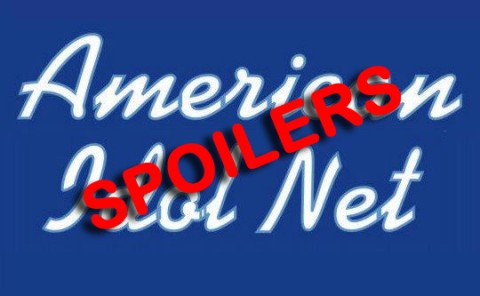 WARNING: This post contains explicit spoilers on American Idol results that have not yet aired on television. If you do not wish to have the Top 24 round results spoiled for you before they are shown on TV, then please click away now!
While we are watching the contestants on American Idol 2016 be whittled down to the Top 51 on television, behind the scenes the Top 24 has already been chosen and performed for the judges. Now we are getting the results of that round courtesy of our favorite reliable spoilers source, The Idol Pad. According to spies on scene, both groups of the Top 24 have faced the American Idol judges and cuts have been made based on the results.
The Top 24 were split into two groups, and we have the American Idol spoilers for the group splits, and the results from both rounds of eliminations. The singers who advanced will move on to the Top 14.
AI15 Top 24 Group 2 – 5 Eliminations
Group 2:
1. Adam Lasher
2. Amelia Eisenhauer
3. C.J. Johnson
4. Dalton Rapattoni
5. Jenn Blosil
6. Kory Wheeler
7. Lee Jean
8. Manny Torres
9. Olivia Rox
10. Shelbie Zora
11. Trent Harmon
12. Tristan McIntosh
Eliminated: Adam Lasher, Amelia Eisenhauer, CJ Johnson, Kory Wheeler, Shelbie Zora
Advanced: Dalton Rapattoni, Lee Jean, Jenn Blosil, Manny Torres, Olivia Rox, Trent Harmon, Tristan McIntosh
Update: TIP received some bad spoilers last night and we passed those along as well. The eliminated list above has now been fixed. They're fairly confident this is the correct set of spoilers this time.
AI15 Top 24 Group 1 – 5 Eliminations
Group 1:
1. Avalon Young
2. Emily Brooke
3. Gianna Isabella
4. James Dawson VIII
5. Jeneve Rose Mitchell
6. Jenna Renae
7. Jordan Sasser
8. La'Porsha Renae
9. MacKenzie Bourg
10. Sonika Vaid
11. Stephany Negrete
12. Thomas Stringfellow
Eliminated: Emily Brooke, James Dawson VIII, Jenna Renae, Jordan Sasser, Stephany Negrete
Advanced: Avalon Young, Gianna Isabella, Jeneve Rose Mitchell, La'Porsha Renae, MacKenzie Bourg, Sonika Vaid, and Thomas Stringfellow
Keep up to date on all the latest from behind the scenes of the show on our American Idol 2016 spoilers page.