This week on American Idol 2016 the Top 24 contestants return for their next round of performances plus a chance to sing along with some of Idol's greatest talent.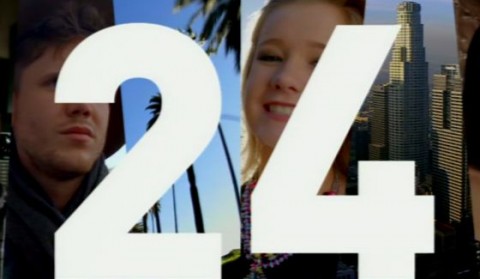 Two episodes of American Idol 2016 await us this week with a one-hour episode on Wednesday starting at 8/7c then a second two-hour episode on Thursday at 8/7c. Neither show will be live and that means the spoilers are out there already.
Twelve of the season's Top 24 were brought to Los Angeles last week where they performed for a live audience along with the Judges, of course. Later the decision was made on which seven of them would move on and who would be eliminated to give us the first half of the Season 15 Top 14 contestants.
Playing out this week we'll see the solo performances for those first 12 singers during Wednesday's episode on FOX. Then on Thursday night the same 12 will return for duets with past American Idol winners and top talent contestants. This week that list includes Ruben Studdard, Fantasia, Scotty McCreery, Lauren Alaina, Caleb Johnson and Nick Fradiani. Each of them will sing with two of this season's Top 24. Next week a new batch of former contestants will return for the other half of this season's semi-finalists.
Can't wait to find out what happens this week on the American Idol results? We have the spoilers on who is sent home from the Top 24 along with which singers are in each group over the next two weeks.
Be sure to find us on Facebook, Twitter, and get our Email Updates for more of the latest American Idol results, updates, and news for all of the Farewell Season as we head to the series finale on April 7, 2016.