American Idol 2016 continues next week with another pair of new episodes airing on Wednesday and Thursday on FOX with high-stakes performances and all-new duets featuring returning Idol contestants.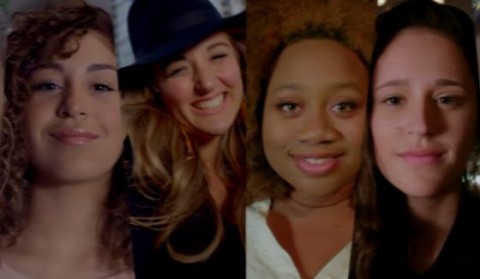 We'll be watching on the regular schedule of a one-hour show Wednesday starting at 8/7c and again on Thursday with a two-hour episode also at 8/7c. During the Wednesday episode we'll be greeted by half of the Season 15's Top 24 singers who will each deliver a solo performance designed to convince the Judges they deserve one of only seven spots that night.
Making the first round of performances next Wednesday, February 10th will be MacKenzie Bourg, Emily Brooke, Gianna Isabella, James VIII, Jeneve Rose Mitchell, Stephany Negrete, Jenna Renae, La'Porsha Renae, Jordan Sasser, Thomas Stringfellow, Sonika Vaid and Avalon Young. Seven of them will secure a spot in the Top 14 while five of them will be cut the following night.
On Thursday's episode the twelve will return for an American Idol results show along with six returning American Idol alumni. The former contestants will each perform with two of this season's singers as part of the two-hour show. This list of alumni includes Ruben Studdard, Fantasia, Scotty McCreery, Lauren Alaina, Caleb Johnson and Nick Fradiani.
By the end of the night the Judges will reveal which of them will be eliminated from the season. Can't wait to find out what happens? We have your American Idol spoilers on the first round of eliminations in the Top 24.
Join us again next week as we continue our Farewell Season coverage of American Idol. Find us on Facebook, Twitter, and by Email Updates for even more American Idol results and news.