Two nights of American Idol this week is set to deliver a busy few nights for Season 14 as the Judges close out the auditions phase and get ready to send us on to Hollywood along with the Golden Ticket holders.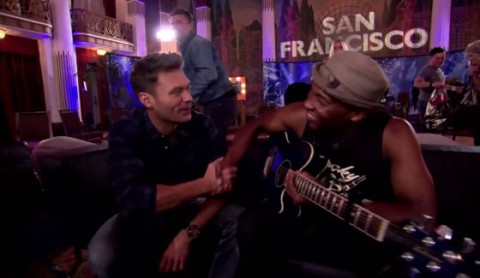 Here is a sneak peek preview of the American Idol auditions tonight in San Francisco featuring several performances from Hopefuls seeking the coveted Golden Tickets.
First we have Rocky Peter with a powerful backstory and an even more powerful performance. Rocky overcame many extreme adversities to be where he is today and puts his talents on display for the judges.
Next there is Hunter Taran Larsen from Malibu who is looking to escape her triple-threat job situation with a musical career.
Lastly we meet Reno, one of six siblings living in a home with over twenty people. Yeah, he's got a few things in life that might be improved by seeing opportunities come from being on American Idol.
All of these singers will be featured with performances during this week's American Idol 2015 episodes on FOX so be sure to join us tonight and Thursday for even more coverage as we head on to the elimination rounds in Season 14.