Tonight on American Idol 2015 the girls perform while host Ryan Seacrest reveals who is voted off with the latest elimination results. It all starts tonight at 8PM ET/PT on FOX.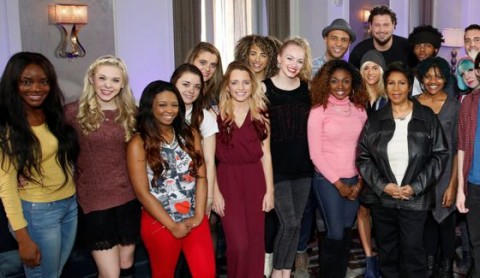 Following last night's Idol we now know what to expect in the format of performances revealing who made the Top 16 while the final five contestants waiting for the final spot will show us who has been cut from Season 14.
You won't have to wait until Thursday's show to find out who went home though thanks to spoilers leaking from the performances being taped during the day today. We'll soon be able to fill out the rest of the American Idol Top 16 list for Season 14 so keep your eyes on our site this afternoon.
Voting will open with the start of tonight's show at 8PM ET so get ready to support your favorites because two of the remaining eight girls will be eliminated next week on top of tonight's four eliminated contestants. They're dropping like flies around here!
Join us tonight starting at 8PM ET as we live blog the show with performance videos and results. You can find us on Facebook and Twitter for even more American Idol.