The last round of voting starts tonight at 9/8c on American Idol 2015 when the Top 2 contestants compete in one last show for your votes and the chance to be crowned the winner of American Idol during Wednesday's big end of season results show.
Update: Get all the latest details on how to vote on American Idol 2016's season.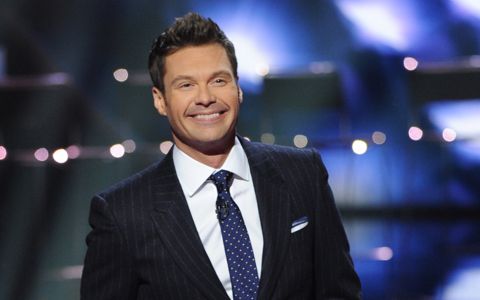 Performances this week include three songs for each of the final two with picks from Simon Fuller, a reprisal from earlier in the season, and the respective Hopeful's coronation single. You can support your favorite singers with phone, text, and online methods starting at 9PM ET. Here's how to vote for who will win American Idol 2015.
You can SuperVote online through Facebook (www.facebook.com/AmericanIdol) or directly at AmericanIdol.com/vote with 20 votes per singer. The magic number for texting your Idol 2015 votes is 21523 and by phone with 1-866-IDOLS-XX.
FOX has confirmed that voting will begin at the start of episodes and conclude 2 hours after Idol ends. That time will be extended for online voting until 9AM next Tuesday so you'll have plenty of time to continue to vote and support your favorite American Idol contestants.
Voting information for Top 2:
Vote for Clark Beckham:
Text 9 to 21523
Call 1-866-IDOLS-09 (1-866-436-5709)
SuperVote online at AmericanIdol.com or via app
Vote for Nick Fradiani:
Text 6 to 21523
Call 1-866-IDOLS-06 (1-866-436-5706)
SuperVote online at AmericanIdol.com or via app
The days of smashing keys and buttons to flood the votes may have ended last year and that remains in effect for American Idol 2015. SuperVoting has dropped to 20 votes per contestant from 50 votes last season.
We've got the return of phone voting, text voting, and online voting through Facebook, searches, and the American Idol app. Each singer should have his or her own unique number for the season that follows them along no matter which performance position they take that week. That'll help make it easier to support your favorites in their bid to become the next winner of American Idol!
Know who you want to win Season 14? Be sure to cast your vote in our weekly performance poll and share your thoughts below on what makes them the best of the week.