American Idol 2015 is back tonight on FOX at 8/7c with the Top 9 finalists awaiting the results of your votes when another singer will be eliminated but this time with a twist.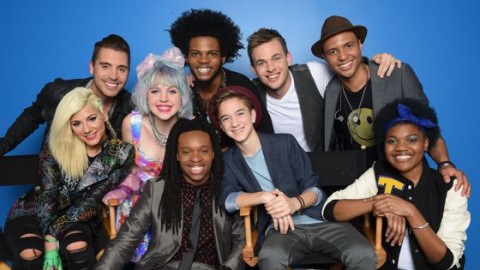 When the stage lights up tonight we'll get all of the contestants back in front of the camera as they're each called out to sing their Kelly Clarkson hit songs (song spoilers here). Yes, the original American Idol is this week's mentor and she'll be working with each of the finalists to make sure they give a top performance.
At the end of the night we'll get two singers left in the Bottom Two and they'll be facing off for your support as part of the new twist set to excite and engage viewers. Ryan Seacrest announced this as a Twitter Twist so we're guessing there won't be any Facebook activities here, but until we get more official details you'll want to be ready to get the support out for your favorite American Idol 2015 contestants.
Join us back here at 8/7c for our live coverage and voting details for what should be a fun night of performances and an interesting introduction to a new twist for American Idol. Find us on Facebook, Twitter, and by Email Updates for more Idol all season.