The American Idol spoilers are here for the Top 8 song list as all remaining nine contestants worked with Kelly Clarkson to prepare for Wednesday night's performances.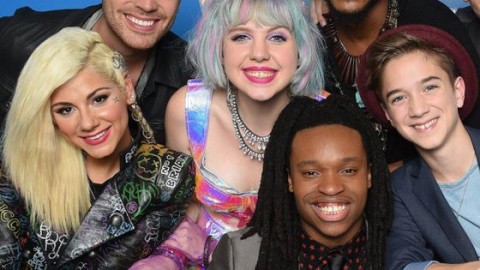 With the original Idol winner back in the house to help the Season 14 contestants the pressure was on to not only live up to Clarkson's high standards but they'd be doing her own songs this week.
There wasn't a limitless supply of options, but there's definitely no shortage of Kelly Clarkson hit songs and we've got some great picks ahead of us this week.
TV Line broke the spoilers news again this week and here's what you can look forward to on American Idol's Top 8 performance show. Remember that while nine names make the list, only eight of them will get a chance to perform.
Top 9 Song List – Kelly Clarkson Week:
So who has the best pick? I would have liked to have seen Jax match up with "Since U Been Gone" but Rayvon Owen should be a solid delivery there.