American Idol returns tonight for its new schedule of Thursdays with two-hour combined results and performance shows. This week is a big one as not one, but two contestants will be eliminated during the Double Elimination as the Top 8 contestants move on to the next round.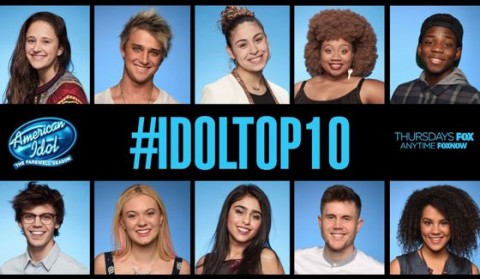 Along with tonight's results we'll get performances from the surviving eight and we've got the Top 8 song spoilers already for you to get ahead of tonight's show. Along with the solos there will be guest performances by Idol Judge Harry Connick, Jr. and guest Demi Lovato. Should be a fun show with everything starting at 8/7c.
There's a chance for some surprise results if your votes in our Top 10 poll is any indicator like it was last round when our readers correctly identified three of the four eliminations of the week. We'll find out for sure who is going home tonight on American Idol when Ryan Seacrest turns down the lights and reveals the official results.
We'll be back here at 8PM ET for our live coverage complete with performance videos, elimination results, and commentary on all the Top 8 singers as they once again compete for your votes. Speaking of votes, get ready to cast your Idol vote tonight then tell us why your favorite deserves to move on in the competition.