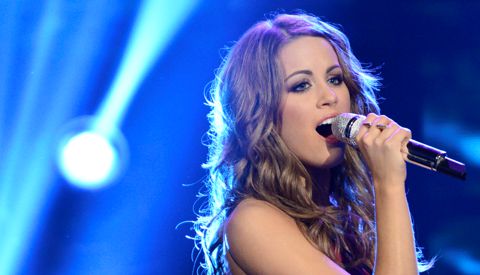 Angie Miller took her second chance at the Top 4 last night on American Idol 2013 with her 5/1/13 performances of "Diamonds" for her modern hit and "Someone To Watch Over Me" as the pop standards selection.
Of course some fans may have been hoping for a cover of her new single with mentor Harry Connick Jr., "Take Care!" They might still be working out the lyrics on that one though. And if you're missing the joke there then be sure to watch the intro to her first video below.
Watch both of Angie's performances from Wednesday's episode and see if you think she has done enough to push on to the final three next week on American Idol.
Angie sings "Diamonds"
Angie Miller sings "Someone To Watch Over Me"