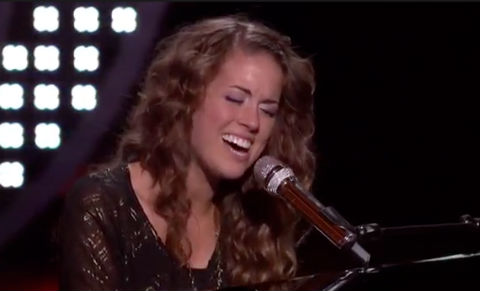 We officially found out the American Idol 2013 Top 40 last night, but before we got the news, the girls took to the Hollywood Week stage for their solo rounds and their were some pretty strong standouts.
But none were as strong as Angela Miller. I'm going to go ahead and call her performance the best pre-live show performance ever. And this isn't just an in-the-moment kind of thing. Not only was the vocals stellar, but she performed an original song. So she's possibly a great song-writer AND a great singer. She's the real deal. Expect big things from Angela Miller.
We've got her phenomenal audition below. Let's take another look at and listen to her performing her own song, "Set Me Free."
What do you think of Angela Miller? Does she have what it takes to become the first female American Idol winner since season 7's Jordin Sparks?