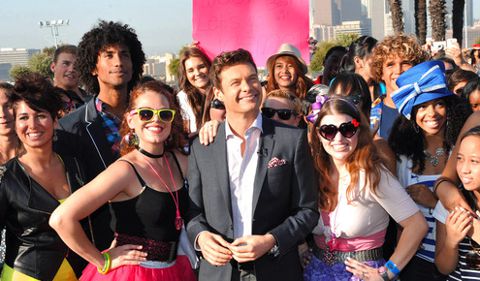 Get ready for more American Idol 2013 tonight when the judges head to Charlotte, NC in search of the next great talent. They've been to Chicago and New York but now it's time to head south.
We've still got a lot of names on the Season 12 Top 40 spoilers that we haven't seen yet and only four more cities to attend.
So far the talent seemed to be building up after the first two nights of Idol's return last week. Can the Charlotte singers keep that momentum going? We're about to find out tonight with the two-hour audition episode.
Of course, production doesn't want you to just focus on the singers because they've got plenty more drama behind the judges' panel. The infamous war of words between judges Mariah Carey and Nicki Minaj took place during this episode's filming, so you can expect to see plenty of that noise.