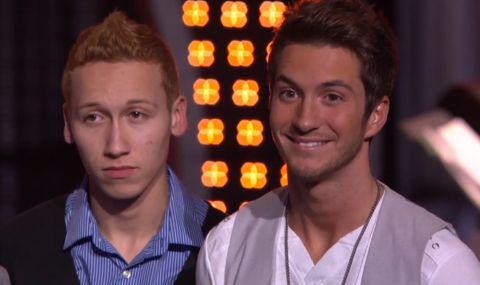 The week is over for the guys and the final decisions are nearly set for who will form the male semi-finalists on American Idol 2013.
There were a lot of great performances over the past two episodes including Charlie Askew, Nick Boddington, and Paul Jolley. You can check those out one at a time or just watch this quick video recap below and get caught up.
At the end of Thursday night's episode a twist was revealed that would sent a third of the remaining guys home, so more danger lingers in the air, but if you can stand the suspense then just check out our Top 20 boys spoilers.
Get ready for more Hollywood Week as the ladies take to the stage and perform for their American Idol lives in back to back performances. Take a look at the American Idol schedule for this season to see what's coming and when.