Alex Preston is about to get his shot at a Golden Ticket on American Idol 2014, but how far in to the season can he make it? These spoilers reveal details on what we can expect from Alex.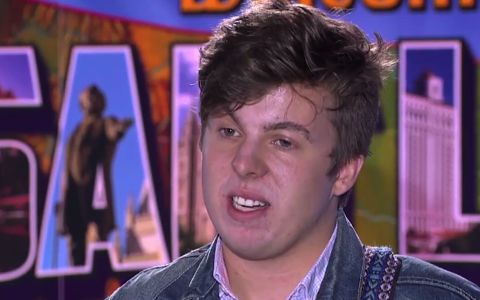 Alex's audition was held at the Salt Lake City round which airs this week on American Idol and according to the leaks, yes, he does score himself a Golden Ticket.
In the preview video from FOX the judges were clearly impressed by his original song performance and so were we! Here we've got your classic WGWG who seems like he's aching for a makeover. Could the next American Idol winner be standing right in front of us?
According to the Top 31 spoilers, Alex does make it past Hollywood, the Green Mile, and off to the live shows where he'll compete for your votes. Now we'll just have to wait and see if he can draw in the audience and earn their votes. Would you vote for Alex Preston?
Alex Preston auditions on American Idol 2014: